Welcome to Isekai Maou to Shoukan Shoujo Dorei Majutstu Wikia!
A wiki dedicated to the How NOT to Summon a Demon Lord series.
We currently have 8,409 edits to 252 articles and 880 images on this wiki. Feel free to help us by editing our articles.
This Wiki contains SLIGHT NUDITY, EXPLICIT CONTENT and SPOILERS from the series! Read at your own risk.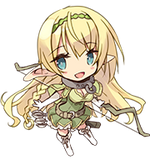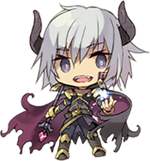 Takuma Sakamoto is an ordinary human who is mysteriously transported to the world of his favourite MMORPG, Cross Reverie, with the appearance of his own character in the game, the Demon Lord Diablo. The two young girls who summoned him, the pantherian Rem and the elf Shera, attempt to use a spell to make Takuma their servant, but the spell rebounds, and both end up with magic collars stuck on their necks, thus becoming his slaves instead.
The Isekai Maou to Shoukan Shoujo Dorei Majutstu Wikia has its own official Discord and Subreddit server. Click on the respective icons below to join us or connect using the server.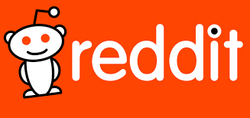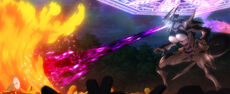 At the sight of Rem being gravely wounded, Klem becomes enraged and fully awakens into the demon lord Krebskrum. It falls to Diablo to contain Krebskrum's rage before she destroys the whole city. Read more...
Want to affiliate with us?
If you would like to become an affiliated site, please contact an administrator.